Black Horse Republic Inc.
"Kirill Storch and Electric Web greatly helped my company develop their brand, visual look and feel, and gain entry into our market. I couldn't be more satisfied."
Michael Hebert, Founder, Black Horse Republic Inc.

Highland Consulting Group Llc
"Of course I would recommend you. You are responsive, honest, and a very clever fellow. You went above and beyond to help me with a lot of difficult situations. And obviously, I'm continuing to work with you!"
Roxana Bahar Hewertson, CEO, Highland Consulting Group LLC

SnapScout.com
"Mr. Storch is an invaluable asset to SnapScout and is key to SnapScout's programming, marketing and SEO needs."
Chris Bryant, CEO, SnapScout Inc.

Novak Companies llc
""Because our organization is comprised of several different companies, we require a lot of various web work…from design, to creative, to video production, to strategic. Electric Web does it all. They work harder than any other company we've ever partnered with, and there deliverables are impeccable….top-drawer. I can highly endorse their abilities because they go above and beyond, providing solutions that help our companies increase top-line revenue.
They use all of the latest web, wire-frame and design techniques, and they keep up to date with what's trending and what works, specifically with the top search engines. Their monthly review process is also very informative and comprehensive, and there marketing strategies make tremendous sense, particularly in a constantly changing web environment.
Their greatest asset is their people. Kirill Storch, their CEO, is fantastic at building a partnership with us. He understands our needs and is willing to work as a partner of our company, not just a provider. We constantly use Electric Web to consult with all of our departments, (sales, marketing, operations, executive). In today's fast pace business environment, Electric Web delivers what they promise."
David Novak, CEO, Novak Companies, LLC

Beauty Stat LLC
"I am a strategic partner with Kirill Storch and his company, Electric Web. I value their input and would easily refer them."
Ron Robinson, CEO, BeautyStat LLC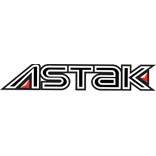 Astak, Inc.
"Yes, im very happy to see the progress you guys made. im sure we will contact you again for the future product~"
Elliot N., Astak Inc.